Clarity Through Your Company Story
Every company needs two things—whether you're a growing start-up, an established company, or a large multinational. One: A Good Story. Two: A Clear Purpose. These two tools help you engineer stories and craft clarity which makes your company unforgettable.
Companies we've worked with
Create clarity with an unforgettable story
Complex stories, simply told
Whether your company is large or small—you can engineer clarity and memorability with three stories, simply told. We call them your Origin, Ethos, and Brand Story. They are distilled from your real life events. This honesty is the key to becoming unforgettable and creating clarity in your company and clients. We're delighted to work with a select number of companies each year to distil hidden stories and craft clarity throughout the company. We're always sure your company stories are told with respect, honesty, and dignity.
Distil. Write. Record.
Stories bring clarity to hearts and minds.
Soulful marketing
What you're here for
From the heart
The heart of your marketing
Craft clarity by embedding your deep purpose into your company with honest storytelling. Tasteful. Authentic. Truthful. Marketing only becomes hollow when it lacks story and deep intention. We help you explore how to best represent yourself to the outside world—so you never feel icky about marketing again.
Redefine your story
Distilled, not devised
Your company already has all the stories it needs to become unforgettable. The question is—how do you distil your rich experiences into a neat, easy-to-follow narrative? We're here to help you cultivate a new-found ability distil stories and become locked into your audiences' memory.
Effortless storytelling
Story forecasting
Simple story structures help you forecast your marketing and connection strategies. We help you decide exactly which stories you should and shouldn't tell. And we gently guide you with the story formula to determine which details to leave in and which are best left out. Watch people's reactions change when you share that first story.
In this together
A meeting of minds
You'll feel the 'click'. When we sit down to distil your stories there must be a meeting of minds. This includes trust, exchange, and unfiltered conversation. We've created a fluid, natural process so by the end of our first interaction—you'll know without a doubt whether this is right for you.
In our client's words
Don't stop, don't hesitate... Just do the first session because you won't know how good it is until you have that first session... The systems there, and so easy to follow... I connected with my real target market from a soul level. It was extraordinary mate!
– Kleo Merrick
Your stories should live here
> Website
> Social media
> Marketing collateral
> Products and services
> Sales pitch
Your stories also live here
> Your client's mind
> Your audience's memory
> People's hearts
>
>
You're in the right place
About you
You're at a crossroads
Your company has changed—maybe it's time to grow your team or change your client base. Maybe you're taking a step back to reassess if your company is still progressing towards its North Star. We help you gain clarity around your company or team direction to make the change less stressful.
Your company has a great story
Your company has a great story and history—but these stories aren't solidified into a clear, short, structured narrative using simple formulas and story structures. Together we work package these complex experiences into a simple, structured story that brings clarity to your company, your team, and your clients.
You company helps fulfils an important purpose
Together we seek deeper clarity around your company or team's purpose and distil it into a powerful story. So your team stays aligned and makes easier, faster and better decisions—and you can keep growing your company and fulfilling its purpose everyday.
You want more recognition
With clarity comes recognition and credibility. When you and your team are sure of your direction and purpose—respect, recognition and credibility come naturally. We help you instil instant respect and credibility in every interaction with intentional storytelling.
You want to be seen as the expert
You want your vision to filter through your entire company—your team, your clients, and your network. You want to be seen as the unique complex human you are and celebrated for it. But how do you achieve this in less than 60 seconds? With a clear story of course!
You are a creative at heart
Not just in the tradition sense, but also in the way you come up with out of the box solutions, and think laterally—naturally. You pride yourself on spectacular problem solving and creative solutions. Clarity helps you create stories enables you to create with more purpose and volition.
Not sure where to start? Gaining clarity is the first step. Reach out for a free 30 minute clarity call with Renee.
More companies we've worked with
Your stories
The story that brought clarity
The story that c

hanged it all
---
At 26 years old, I found myself presenting to a room full of entrepreneurs about the power of storytelling. Full of excitement and nerves—I proudly charged through the presentation. But as I reached the last slide, horror hit me—I'd forgotten to tell my own story! Even though I was running out of time, I decided to squeeze it in.
As the last sentence of the story left my lips—the energy in the room shifted. People leaned forward in their seats, their eyes locked into mine. An awe filled silence entered the room. Tears were in peoples' eyes. My story had touched their hearts.
That little story became my unforgettable River Story. The story people remember even if they forget my name. Now I'm here to help you distil your own story—a story that makes you unforgettable and leaves people in awe of your brilliance.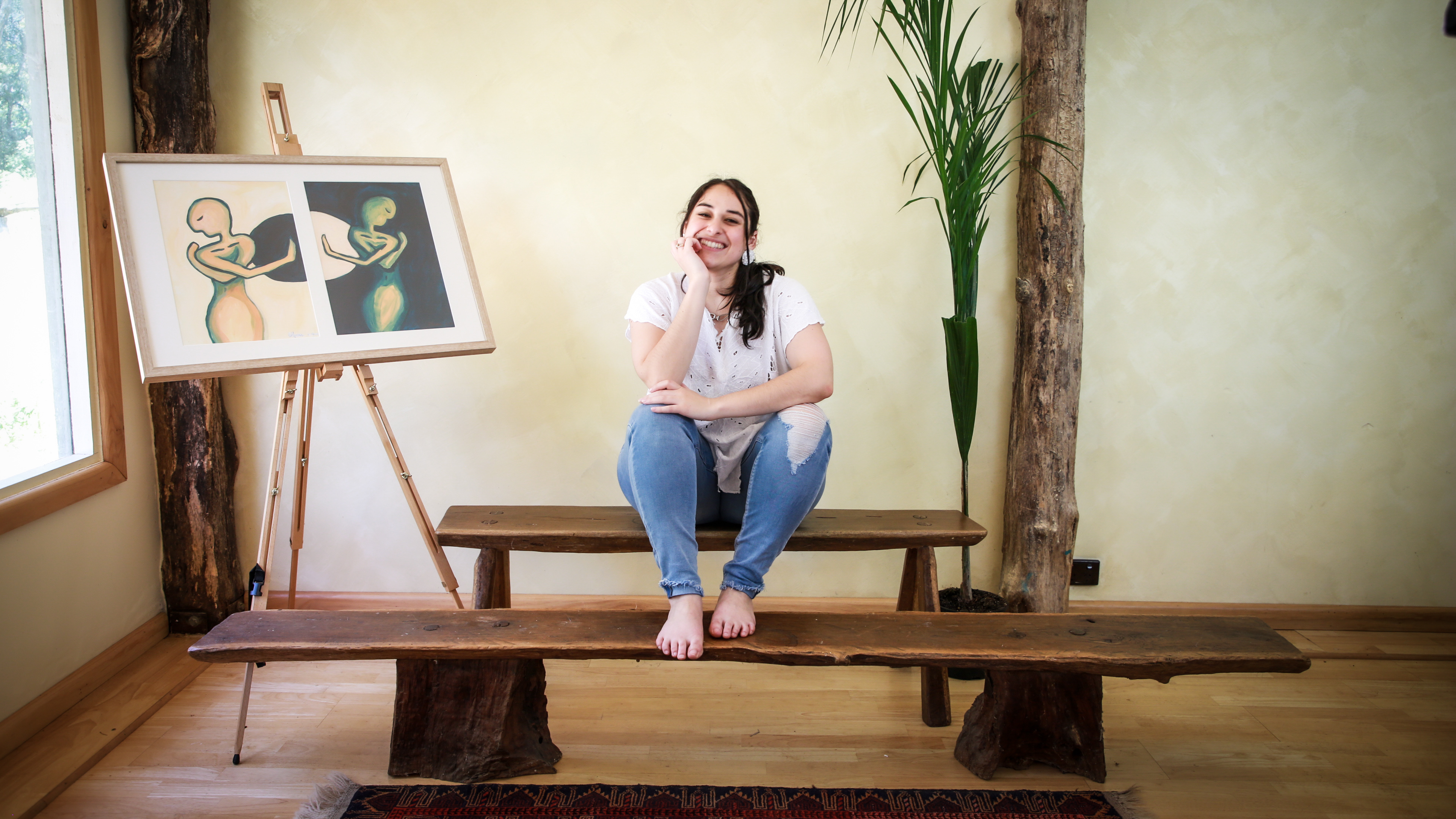 Me, in my childhood home.
What you need to know
Honesty and vulnerability
Clarity around your company, your team, and your story requires vulnerability. While confusion and stress is common, know that clarity is something you craft—not something that magically appears. Becoming clear around your company or team story requires experimentation, open sharing and a little vulnerability.
Without their permission
Stop waiting for external permission to share your story. Now is the exact moment the world needs to hear your company or team story. Your story is going to touch people's hearts and change their lives.
Forget your competitors
You are different from your competitors. It's time to frame your brand in a way that reflects your unique thumbprint and you'll never be compared with your competitors again.
Let them hear you
Let go of the fear of coming off unprofessional. The story formula gives you complete control over when and how these story are told. So you always have complete clarity, control and confidence in sharing these stories.
You have it, we distil it
The story triad
The three stories you need to become unforgettable.
Honest storytellers
In their words
I explained [my brand] in the story format when I was in another meeting and it was one of the things that contributed to getting the contract... You learn very quickly where each story fits. And the beautiful thing is that you communicate an enormous amount of information about who you are, what you do, and why you do it—in just three or four sentences. It completely changed the energy in the room.
SCOTT MERRICK Digital Marketing
For me, this is very much the next step, the next level. I liked the way you knitted everything together—slightly marketing, slightly sales—it helped me to create that fuller picture [of my company]... I enjoyed the transparency and fluid nature of this process. It all just seemed to flow downstream.
DIANE VITALE Diane Vitale Design
The stories that have come out of this can be used in multiple situations, for multiple people. It will touch multiple people... It becomes less about me telling a story and more about helping someone else find themselves in this story... It's been fabulous at helping me find my voice.
CAROLINE INGRAM Ingram Park Equestrian
Don't stop, don't hesitate... Just do the first session because you won't know how good it is until you have that first session... The systems there, and so easy to follow... I connected with my real target market from a soul level. It was extraordinary mate!
KLEO MERRICK Kleo Merrick Incorporated
It's a joy to read, it perfectly encapsulates and brings together my offerings and feels so lovingly crafted by your amazing talents... I am so grateful for the clarity and the very special attention you have brought to my project.
JENNIFER KARLICH The Joy Space
Thank you so much Renee. We have reviewed your comments and both agree, this is the type of help we need moving forward. Thank you for putting in the effort, we really appreciate it.
PHIL MIDDLEMISS Twig Real Estate
Bonus content
Journal
The mask is a carefully constructed disguise we wear to hide who we really are. But is it necessary in today's world?
Renee Aharon | 04.04.22
A sceptics guide to storytelling
Coming soon...
Storytelling and the art of persuasion
Coming soon...
Reach out
Ready for more clarity?
Not sure where to start? Whether you are looking for a fresh perspective on your company, your story or your life purpose—we're here for you.